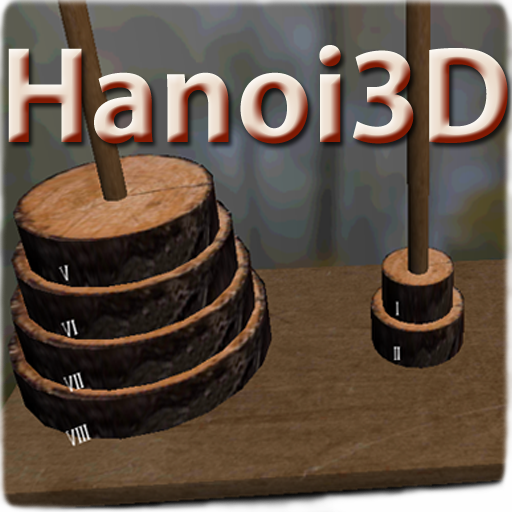 Welcome to the HanoiTower3D webpage

Hanoi is a very famous puzzle game.
For a quick historical brieffing, I will no be as exhaustive as the wikipedia page.
It is also my first game, done from scrath, and all by myself.
I wanted here to start my own independant and self-producted videogame, with humble games made with passion.
Click Here to visit the Google Play page of the game !

With 4 difficulty levels and 5 visual styles, get ready to blow your mind during hours of gameplay.
You will have to swap discs over and over to transfer the left stack to the right, with a user-friendly drag-and-drop touch gameplay.

Styles available are: Wood, Zen, Steampunk, Asia and Sci-Fi.
Rules are embedded in the game, which is written in 3 languages (English, French, Spanish).
Never loose your current game with a resume feature, and keep track of your best scores !
Android 2.0 needed, and a screen min resolution of 400x500 is recommended.
No specific authorizations are required.
Easy level keep your brain busy for minutes, hard level will do for days.